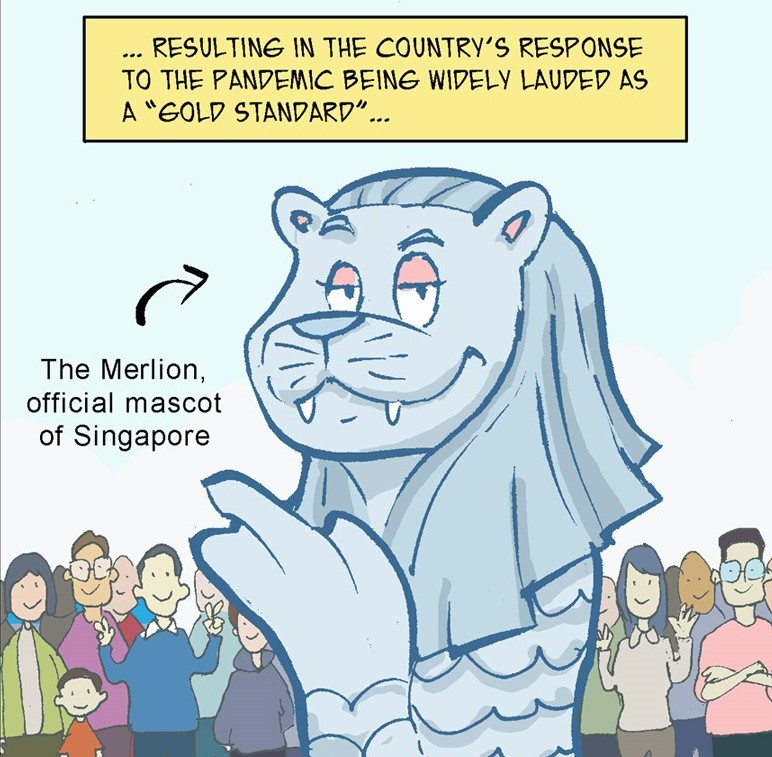 "Gold Standard" A comic by graphic artist Sonny Liew
Soft truths to keep Singapore from stalling.
Gold Standard provides a good account of how covid has highlighted the presence of the huge population of low-pay migrant workers in Singapore, heretofore hardly present in the consciousness of the local community at large. The high number of covid infection in this group (hundreds each day) compared to the much lower number in the community at large (several to ten-plus each day) brought about further segregation of the migrant workers and the local community, notwithstanding the new awareness of the migrant workers.
This work was made possible by the Splice Lights On Fund, which supports small to mid-sized news organisations and their freelancers in Asia that are financially affected by Covid-19.