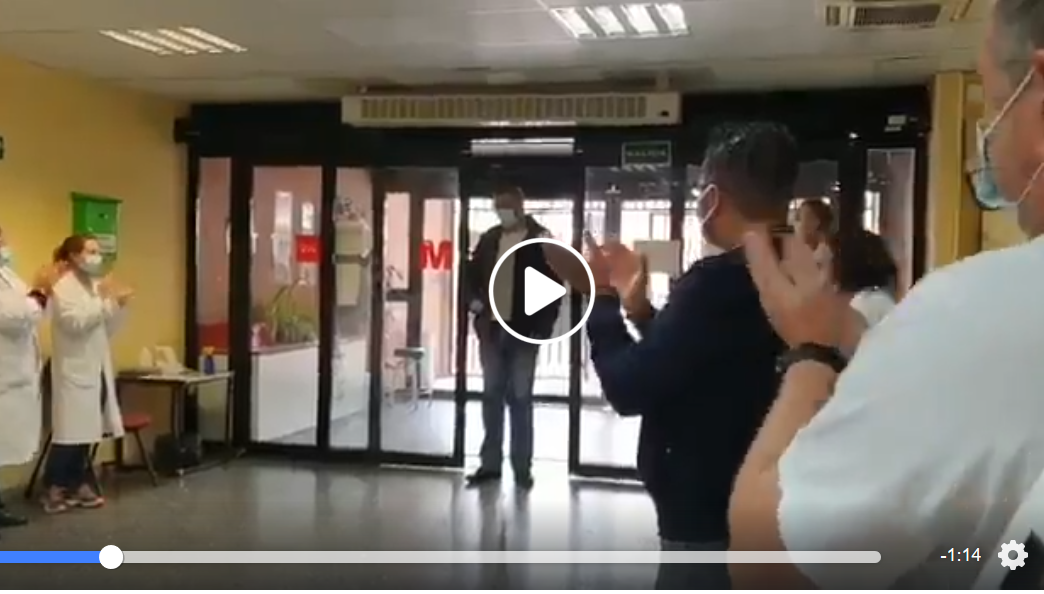 Spanish taxi driver & hospital staff
Danny Chen: "Such a heart warming clip.
Taxi driver in Spain who has been taking patients to the hospital free of charge got a call to pick up a patient from the hospital. Instead, when he arrived he was greeted by a standing ovation from hospital staff and what I assume is an envelope of money.
Disasters bring out the best and the worst of us. Let's see more best like this."