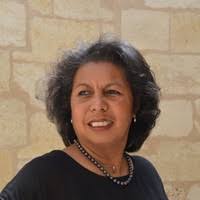 Center for Diversity Policy
Mary Tupan-Wenno is the executive director of ECHO, Center for Diversity Policy in Utrecht, The Netherlands. She has been working for ECHO since 1999. Her professional involvement on diversity and inclusion developments in (higher) education started when she was working for the government.Before ECHO she worked for the Dutch Ministry of Education Culture and Science as a policy advisor at the Department of Higher Education. At the ministry she was also responsible for the development of policy regarding the improvement of the participation and success of ethnic minorities in higher education. She was part of a team that worked on the establishment of ECHO in 1994.
Mary is a founding member of the European Access Network (1991) and is currently the President of the Executive Board of EAN. EAN provided a network to broaden her focus and expand international collaboration.
About Echo