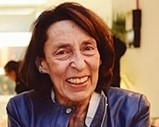 Ortega y Gasset University
Rosa Aparicio is Senior Researcher at the Ortega y Gasset University Institute of Madrid and the current chair of the Spanish National Board for Immigrant Integration.
Rosa Aparicio es doctora en Ciencias Políticas y Sociología y Diplomada en Psicología Clínica. Es catedrática de Sociología en la Facultad de Ciencias Humanas y Sociales de la Universidad Pontificia de Comillas. También es profesora del Instituto Universitario de Investigación Ortega y Gasset. Ha sido miembro del Consejo de Administración del EUMC Observatorio Europeo del Racismo y la Xenofobia (EUMC). Además, dirige la revista Migraciones, editada por el Instituto de Estudios sobre Migraciones UPCO.
Actualmente ha sido nombrada presidenta del Foro para la Integración Social de los Inmigrantes.
Es autora de trabajos sobre movimientos migratorios como Hijos de inmigrantes que se hacen adultos: marroquíes, dominicanos, peruanos y Las asociaciones de inmigrantes de España: una visión de conjunto.
Profile on Ortega y Gasset