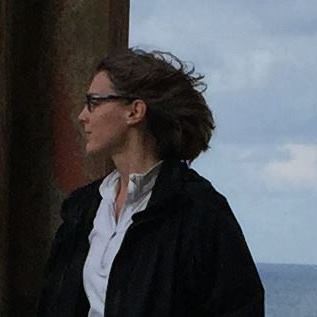 American University of Beirut
Sonja Mejcher-Atassi is an associate professor of Arabic and comparative literature in the Department of English and an associated faculty in the Department of Arabic and Near Eastern Languages at the American University of Beirut. She is the recipient of the 2021 Humboldt Foundation's Reimar Lüst Research Award for International Scholarly and Cultural Exchange, and, in 2017/18, was an invited resident fellow at the Wissenschaftskolleg / Institute for Advanced Study in Berlin. She obtained her PhD from the University of Oxford in 2005 and her MA from the Free University of Berlin in 2000.
Her research focuses on modern Arabic literature in global perspective, and closely intersects with cultural history and memory studies. She is also interested in biography, literature archives, writers' libraries, book culture, and aesthetics and politics. She is currently finishing a book manuscript, entitled That Impossible Friendship in Jerusalem before 1948 and Its Afterlives across Borders, that brings to life an extraordinary group of young men and women, some of whom went on to become internationally acclaimed writers, artists, and intellectuals. Through the lens of a group portrait, it explores practices of sociability among Arabs and Jews in Palestine under the British Mandate and offers new perspectives on the Israeli-Palestinian conflict. Her publications include The Theatre of Sa'dallah Wannous: A Critical Study of the Syrian Playwright and Public Intellectual (Cambridge University Press 2021; ed. with Robert Myers); Rafa Nasiri: Artist Books (Skira 2016; ed. with May Muzaffar); Reading across Modern Arabic Literature and Art (Reichert 2012); Archives, Museums, and Collecting Practices in the Modern Arab World (Ashgate 2012; ed. with John Pedro Schwartz); Writing a 'Tool for Change': 'Abd al-Rahman Munif Remembered (MIT EJMES 2007; ed.); and Geschichten über Geschichten: Erinnerung im Romanwerk von Elias Khoury (Reichert 2001), in addition to numerous book chapters and journal articles.
https://www.aub.edu.lb/fas/english/Pages/SonjaMejcherAtassi.aspx