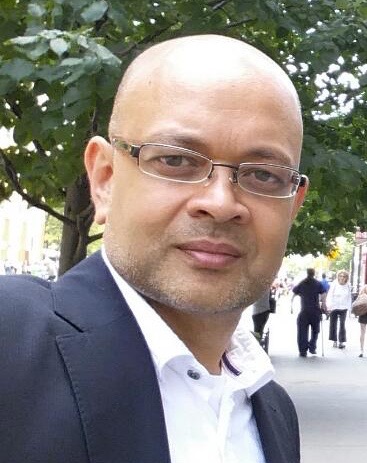 Nasser Mohamedhoesein is a PhD student at VU University Amsterdam. With a background in Civil Engineering, he worked as an educator for 15 years at The Hague University of Applied Sciences.
He is especially interested in creating inclusive learning environments where all students, regardless of their ethnicity, gender, or beliefs, are treated with equity and respect and receive the support they need to succeed. With this approach as a teacher, he was rewarded the Teacher of the Year Award by the Engineering Department of Technology Innovation and Society. As project leader student success, he founded the Diversity of Talent community [DOT com] to support the inclusion of all students in the learning environment but especially those from an ethnic minority background. DOT com empowered students by fostering close relationships between peers; tutoring; and emphasizing that they are equipped with talents and capabilities to excel. The DOT com project received a National Award from Zestor & ECHO.
Aligned with this idea is his PhD study on student inclusion and success in higher education. The first part of the study discusses the relationship between students' daily interactions, sense of belonging, autonomous motivation, academic control, and academic success. The second part seeks to explain how perceptions of daily interactions of the traditional, ethnic minority, and international students could affect their sense of inclusion, study performance, and confidence in an institution's diversity and inclusion policies.
As a GDC community member, I feel honored to contribute and learn from the highly diverse international scholars.