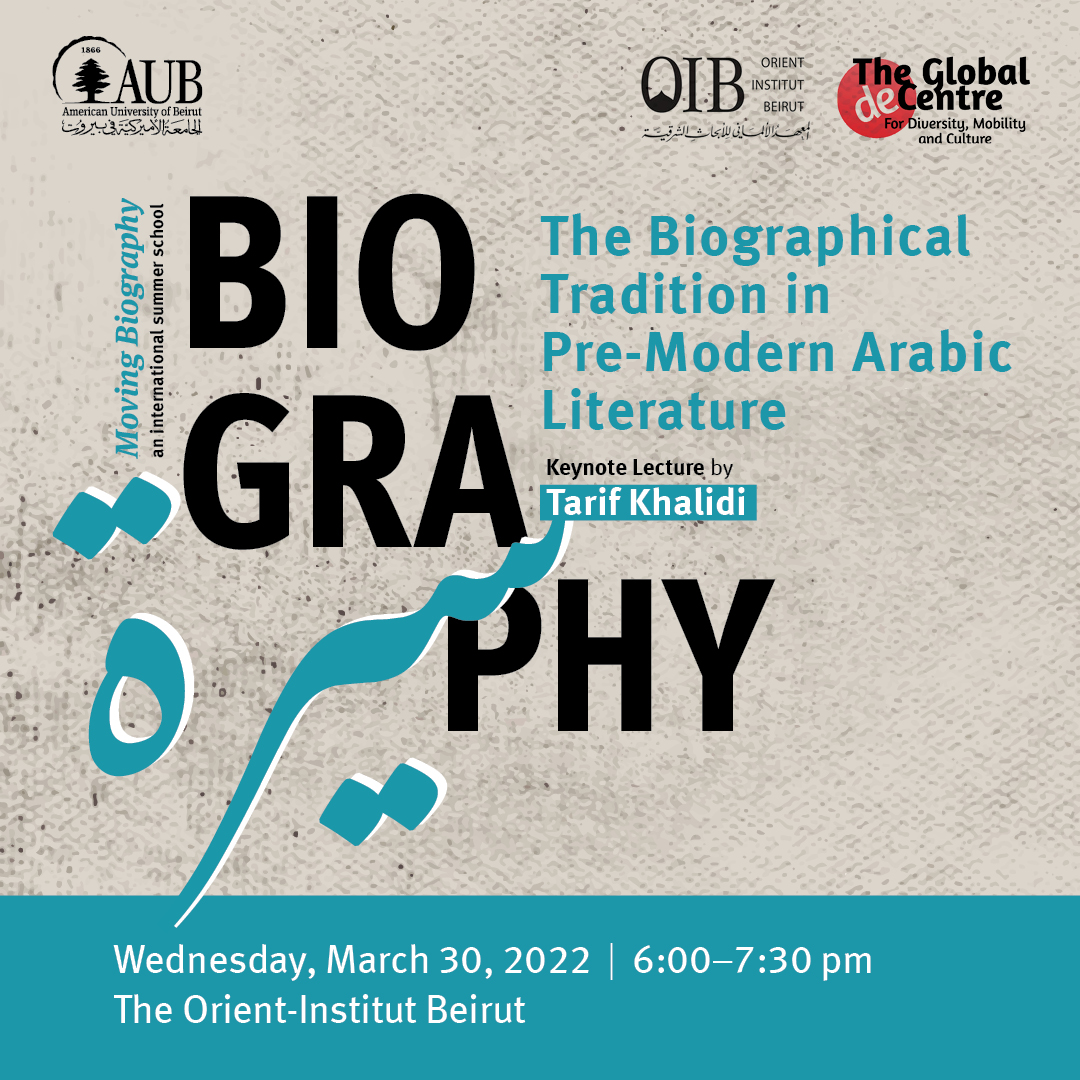 First keynote lecture in the run up to the Summer School Moving Biography
Wednesday, 30 March 2022, 6-7.30pm (UTC+3)
Orient-Institut Beirut
Abstract
This is an attempt to examine in the broadest terms the biographical tradition in pre-Modern Arabic Literature from approximately the eighth century to approximately the fifteenth centuries A.D. It will endeavor, first, to explore the various technical terms of this tradition, then sketch a short his history of its evolution and, finally, will seek to consider issues of style, content and dimensions of the human personality.
About the speaker
Tarif Khalidi is Shaykh Zayed Professor Emeritus of Arabic and Islamic Studies, Center for Arab and Middle Eastern Studies, at the American University of Beirut. Previously he was Sir Thomas Adams's Professor of Arabic and a Fellow of King's College, Cambridge. His publications include Arabic Historical Thought in the Classical Period (Cambridge University Press, 1994), The Muslim Jesus (Harvard UP 2001) and Images of Muhammad (Doubleday, NY, 2008).
Live Streaming Link
https://live.starleaf.com/ODYyNzg6ODIyNjM3
In person
For live attendance at the Orient-Institut Beirut, please register here in advance.
Recording
You can access and download the recording of the keynote lecture and Q&A here (please note that the link expires on 30 June 2022).